Surprisingly Comfortable
Strangely Empowering
Free shipping on all orders!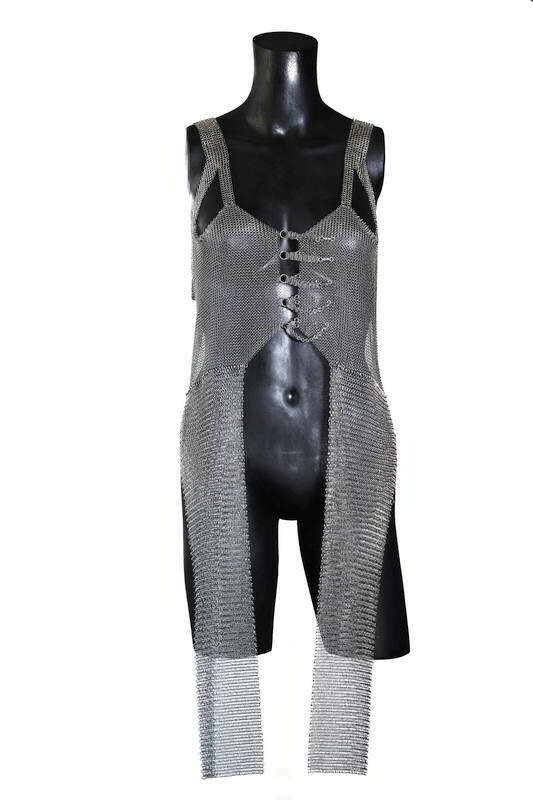 Sidling Time Traveler's Vest
SKU 00045
Product Details
Everything the chic time traveler needs from an Authentic Metal Lace stainless vest with a little extra. It is light so it won't weigh you down. And yet, it offers protection from everything from swords to switchblades for the traveler who never knows what she'll be projecting herself into. The ultimate in wrinkle free, stain resistant fabric, the vest folds easily for packing. Rips and tears are a thing of the past. A truly timeless piece, so even if you don't know whether you're a thousand years in the past or a thousand years in the future, one thing you do know; you're in style.
Fits small to medium and has slight adjustability in the closure. 38-½" long down to the bottom of the side tails which slither out as you walk.
Save this product for later